Steven Luzzi Automotive Testimonials, Press & Awards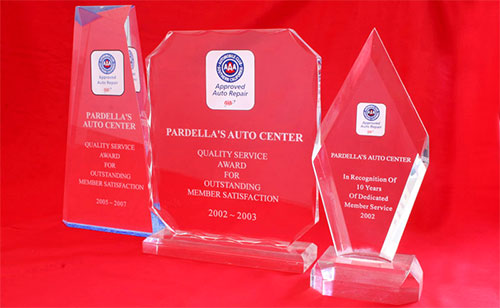 ---
---
"Steve has been taking care of my car for the last 8 years. I know there are many mechanics between here and Downey, but I take my car to Steve because of his honesty! I know without a doubt my car will run as good as new. He is an owner that takes pride in the work completed on cars in his shop."
- Theresa F., Buena Park
---
"I am a customer of Steven Luzzi Automotive. They have taken care of my cars ever since I had a problem with my luxury sedan – a problem that and after two years of complaints to the dealer where I bought the car, they couldn't still couldn't fix.
I talked to Steve, described the car's performance and without looking at the car he said he knew what was wrong - then his shop fixed the problem.
The service is fast. The shop is clean. They never suggest additional services that are not really needed. They seem to be able to find parts for my 12 year old SUV and their prices are reasonable!
I am a satisfied customer and am happy to recommend Steven Luzzi Automotive to any one who asks."
- Sincerely, Dan A.
---
" Hi, Steve,
For the more than 10 years that you've been maintaining our cars, I've always been grateful for your straight-shooter approach to taking care of business. You always tell it like it is, without making a maintenance issue seem bigger or small than it really is. You always charge fair prices. And you always get the work done on time. From the '98 Astrovan to the 2008 Prius, our cars always run better, safer, and longer thanks to you."
- With appreciation, Lars Clutterham